More than a thousand students have successfully completed the SciMathUS (Science and Mathematics at Stellenbosch University) Programme since 2001. Presented by the Stellenbosch...
More than a thousand students have successfully completed the SciMathUS (Science and Mathematics at Stellenbosch University) Programme since 2001.
Presented by the Stellenbosch University Centre for Pedagogy (SUNCEP), the programme annually offers a hundred students from educationally disadvantaged backgrounds across the country, a second chance and accessibility to qualify for higher education.
Many of these students pursue various degrees at Stellenbosch University (SU) after they complete the SciMathUS programme; some even  hang tough and do a doctor's degree.
In the ranks of SciMathUS students, there is also an overarching desire  to improve their lives, achieve their dreams and plough back into their local communities the essential skills and knowledge they have been equipped with at SU.
Elvin Hendricks
"If it had not been for the SciMathUS programme, I would never have been afforded the opportunity to further my tertiary education, learn valuable self-discipline and be able to impart social influence on my local community members where I was also able to teach Maths to other previously disadvantaged learners," says former SciMathUS student Elvin Hendricks. He completed the programme in 2012.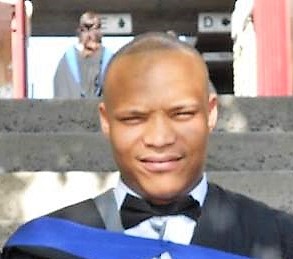 Hendricks, who hails from Stellenbosch, had a tough childhood. With no parental support, his grandmother and other family members were obliged to step in and help raise him.  After his grandmother passed away in 2006 when he was still only a Grade seven school learner, his circumstances deteriorated, resulting in him almost having to drop out of school. He had no alternative but to move in with family members in Gugulethu, outside Cape Town, and travel from there each day to his high school in Heideveld on the Cape Flats. Teachers at this high school eventually learnt of his plight and helped him with accommodation closer to the school, enabling him to better focus on his studies.
Says Hendricks: "While growing up I was compelled  to change schools frequently. Completing my secondary education was especially challenging, as I had to change schools twice before eventually completing my Matric at Heideveld Senior Secondary in 2011. I was so grateful to gain the confidence and support of one of my teachers there, Mrs Whilma Witbooi, who not only helped me with my studies, but also often bought me toiletries and school clothes.,"
Hendricks learnt of the SciMathUS programme in 2012 while he was awaiting his Matric results . After he had completed Matric, he moved back to Stellenbosch, where a woman in his neighbourhood referred him to a local church pastor who was able to bring him in contact with SU staff members.
Unfortunately, Hendricks' Matric results were not good enough to gain entrance into university. The local church pastor referred him to Prof Charl Cilliers who, at the time, was the Director of the Centre for Student Counselling and Development. The latter did an assessment on him, and recommended that he apply for the SciMathUS programme. After successfully completing the programme in 2012, he enrolled as a Matie student in 2013 and completed a BEd (Education) degree in 2016.
Hendricks is currently teaching, Maths, Natural Science and Physical Science at Scottsville High School in Kraaifontein.He says he enjoys giving back to young learners who are  from similar backgrounds as his.
He says: "I'm happy that I can make a difference in some way. When I reflect on my time during the SciMathUS programme, I not only learned a great deal, but also thoroughly enjoyed it. It opened so many doors for me and gave me a positive and uplifting experience that I will carry with me for the rest of my life."
Fundeka Ndyoki
Similar to  Hendricks, Fundeka Ndyoki also experienced arduous times before she successfully completed the SciMathUS programme in 2009.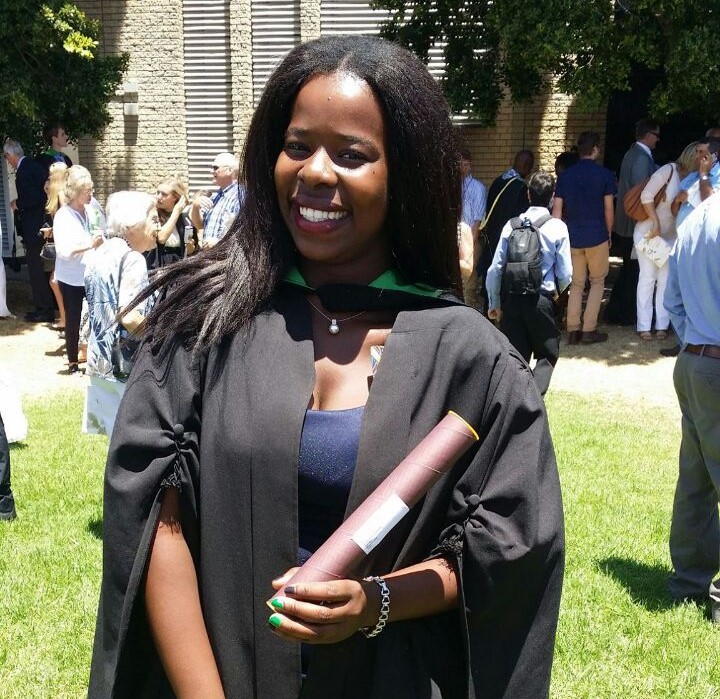 Ndyoki was born in a small town close to Mthatha in the Eastern Cape. Her father owned a small taxi business, but in 2002, the family was forced to move to Cape Town due to taxi feuds in their area. They managed to secure a small house in Khayelitsha, near Cape Town, which seven of them shared. Life was extremely difficult, as both her parents were unemployed. Ndyoki only joined her parents in Cape Town after completing Grade six in Mthatha. Despite the difficult circumstances, Ndyoki persevered and passed Matric in 2008 at Glendale Secondary School in Mitchell's Plain.
Ndyoki says she felt very intimidated and anxious about coming to Stellenbosch to be part of the SciMathUS programme. She says: "I didn't even know where Stellenbosch was. At first, I felt I was repeating Matric, but I realised that this was a chance to improve my Maths and Science marks And it ended up being one of the best years of my life."
After she successfully completed the SciMathUS programme, Ndyoki was accepted at SU to study BSc(Food Science). She unfortunately had to drop out in 2012, due to lack of funding and falling pregnant. She chose to take care of her baby and return to SU afterwards to complete her studies. She gave birth to a baby girl in 2012 and eventually returned to SU in 2014 where she successfully completed her final year BSc(Food Science) and was awarded the  degree in December 2015.
Ndyoki says: "It was truly a rough trip. I was very close to giving up, but with the love and support of my parents and wanting to give my daughter a better future, I knew I just couldn't quit. SciMathUS was the start of everything. It really affords you a second chance at everything."
Ndyoki will be graduating in March with an MA in Food Science. She recently moved to Mpumalanga, where she is working as the Senior Supervisor at the Kruger National Park's game abattoirs.
Avukile Khupiso
Avukile Khupiso first learnt of the SciMathUS programme in 2014, when he failed to gain entry into the BAcc-programme  at SU, due to poor Matric Maths results. Khupiso had travelled  from his hometown in Plettenberg Bayand was in Stellenbosch when he received the devastating news. His parents advised him to go return home, but he felt so downhearted and disappointed that he did not really wish to do so.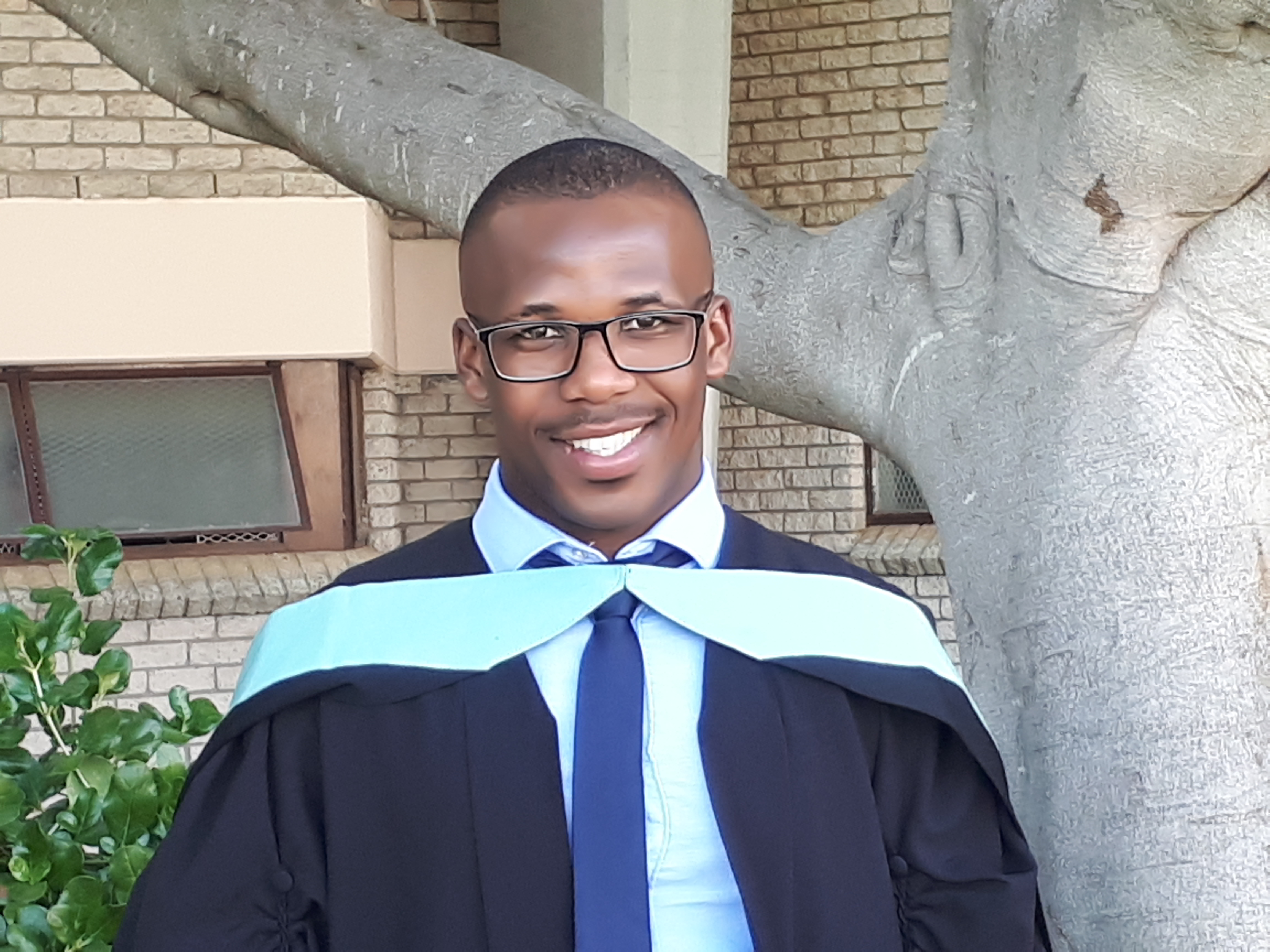 After he learnt of the SciMathUS programme, he applied, and out of more than 600 applicants was selected. He completed the programme in 2014.
Says Khupiso: "SciMathUS gave me a chance to improve my marks and  to study what I always wanted. Through the programme, many of us gained our first experience of working with computers and other technologies on campus. The SciMathUS programme also gave us access to university life, where we had to learn responsibility and to think outside the box."
Khupiso says his family is very proud of how far he has come. "They never finished their Matric, so my educational and career success is a major thing for them. One of the reasons I moved back home was to also help and support them."
During the SciMathUS programme, Khupiso managed to improve his Maths marks from 44% to 81%. In 2015, he was accepted into the BAcc programme and successfully completed it in 2017. He now works as an accountant for VPM Survey in Knysna.
Photos: Supplied by SciMathUS
Source Stellenbosch University